at locations across south australia
Jump in with EMS accredited guides and marine biologists for a snorkel or VR tour of South Australia's unique marine life
EMS - Experiencing Marine Sanctuaries
is a program designed for children, parents, grandparents and community members of all abilities that are interested in experiencing and learning about South Australia's unique marine life. 
We aim to:
appreciation and conservation of the marine environment.
the establishment, effective monitoring and management of marine sanctuaries.
people to become citizen scientists and actively participate in marine conservation.
and engage through experience in the marine environment
 the value of marine sanctuaries
for safe & ​supervised VR & snorkel tours in South Australia's marine parks
Guided Community Snorkelling & VR Tours
EMS will be running a series of guided community snorkel  & VR adventures throughout the year. Join us for a VR experience or  snorkel in small groups guided by qualified snorkel guides and/or dive professionals. Marine biologists will be on hand to identify any marine life encountered.
Experiencing Marine Sanctuaries' (EMS) is an incorporated, not-for-profit, non-government organisation. The program is based on (with permission) the highly successful New Zealand program 'Experiencing Marine Reserves'.
Join us for a virtual tour. We offer small group and school VR marine life of South Australia experiences.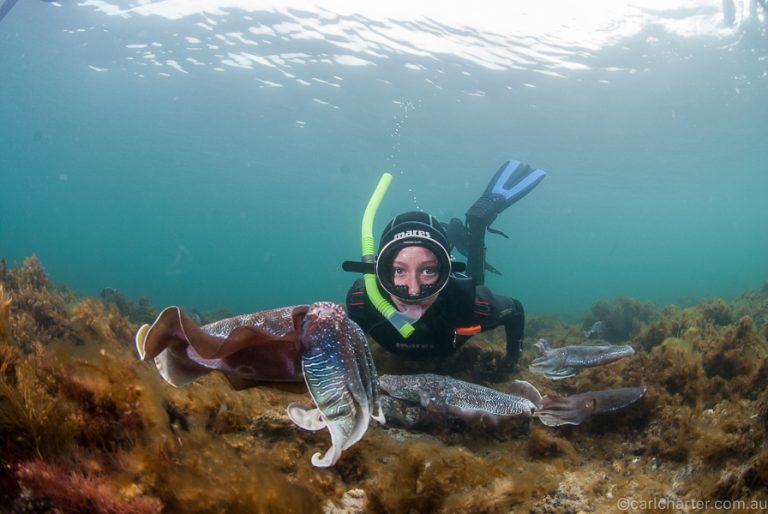 EXPERIENCE OUR MARINE PARKS
We offer a variety of safe and supervised snorkelling adventures in South Australia's Marine Parks, including Noarlunga Reef, Aldinga Reef, Port Willunga, and Second Valley.